Deputy Director for Information Technology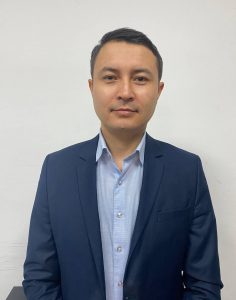 Arstanov Berik Serikovich
In 2005 he graduated from the secondary school named after Shanaev.
In 2009, he graduated from the Atyrau Institute of Oil and Gas with a degree in Radio Engineering, Electronics and Telecommunications, and was awarded an academic Bachelor's degree.
In 2017, he graduated from Aktobe University named after S. Baishev with a degree in ECONOMICS AND MANAGEMENT, awarded an academic Bachelor's degree.
He started his career in 2010 as an IT specialist at Kazpost JSC.
From 2011 to 2016, the System administrator in Atyrau-Akparat LLP
Since June 2016, Head of IT Technology Service at APEC PetroTechnic Higher College LLP
Since September 2021, he has been appointed to the position of Deputy Director for Information Technology.
E-mail: its@apec.edu.kz